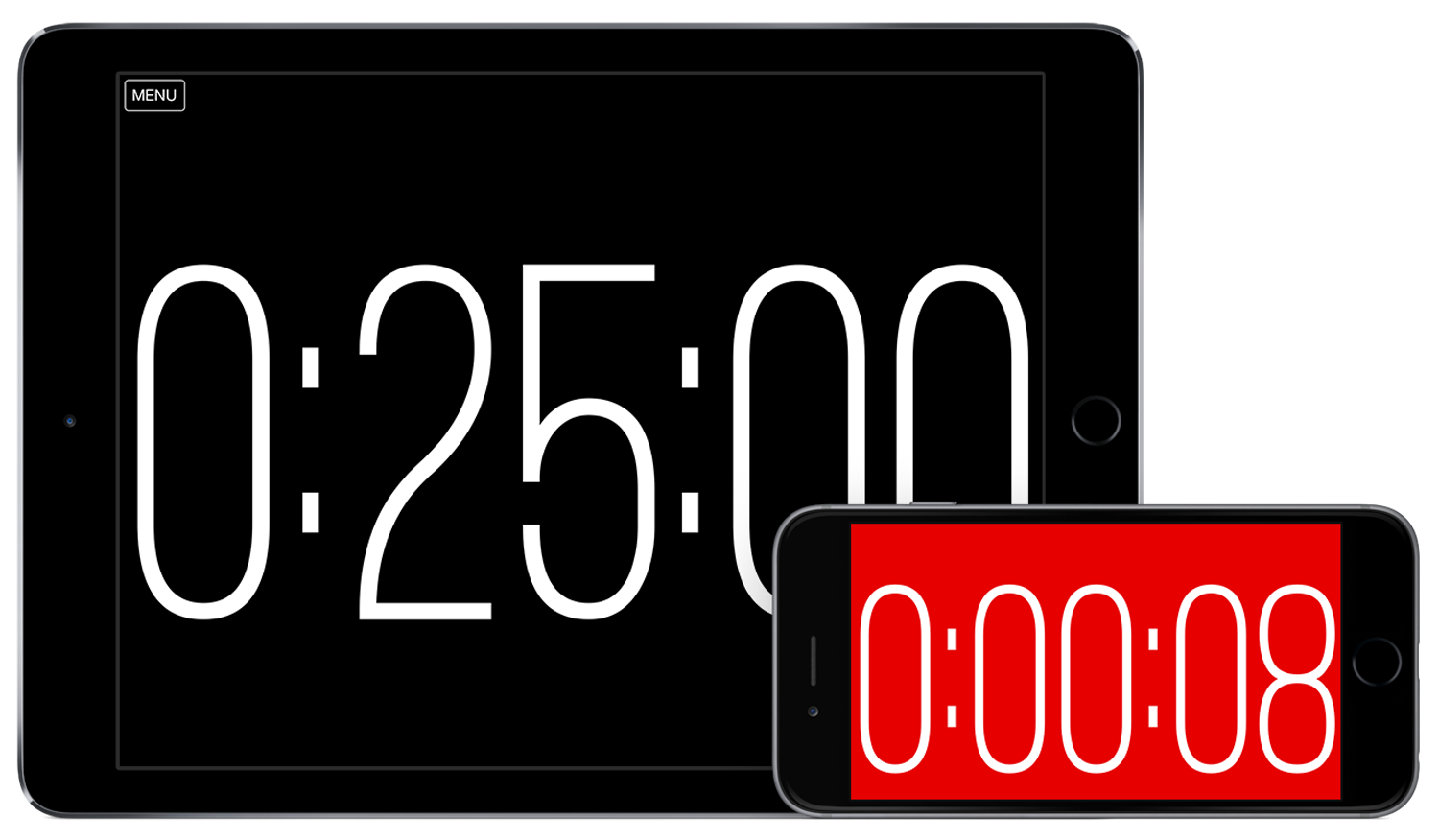 Great for giving presentations!
Easily readable from 30 feet away on your iPhone, for even further try a giant iPad timer!
Doesn't disturb your audience with any noise or vibration.
Doesn't distract you with anything more than 5 seconds of a gently flashing screen.
Lets you know at a glance how far overtime you've gone – better talk faster next time!
Fantastic for using productivity techniques without disturbing coworkers!
Simple, touchable interface doesn't get in your way.
Swipe left and right with one finger to change the seconds, two for minutes, three for hours.
Tap to start / pause.
Double tap to reset (double tap twice to reset to 0:00:00).
Thats it! It just works!
For full instructions and a tutorial video click here.
Silent Touch Timer works best if you leave it open of course, but don't worry if you close it – you'll still get a notification when your time is up.